Posted on:

8 July 2013

By:

Christefano Reyes
We're offering a free, application-based program designed to improve the Drupal skills of beginner- to intermediate-level Drupal and PHP developers. Together as a group, we're going to be diving into Drupal's APIs and helper functions, developing custom modules (many of us for the first time), using version control and other Drupal developer best practices, and advancing our Drupal skills to the next level.
Our program kicks off at Droplabs in Downtown Los Angeles, California, on Monday, July 22, 2013. It will be held on the 2nd and 4th Mondays of each month (between 7-9pm) through Monday, November 25, 2013. Optional lab hours will be held at Droplabs prior to each Monday session from 6-7pm, as well as for a few hours on Saturday afternoons.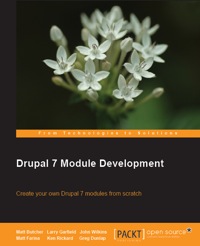 For courseware, we're using the book, Drupal 7 Module Development, as well as Build a Module.com videos and other materials, including code from the Examples project and curriculum from supporting Drupal training companies.
Sound interesting? See http://droplabs.net/modbootcamp for all the information we could think of, including a FAQ and the link to the boot camp application form.
This is an ambitious program that's for the Drupal community, by the Drupal community, and we want to be sure to get it right, so be sure to tell us as much as you can when applying, including feedback in the "Feedback" section. Space is limited and applications that are light on details are less likely to be accepted.